8-9 Dec.
1 winner - Drawn on 9 Dec. 12:39
@intermarche_cap_ocean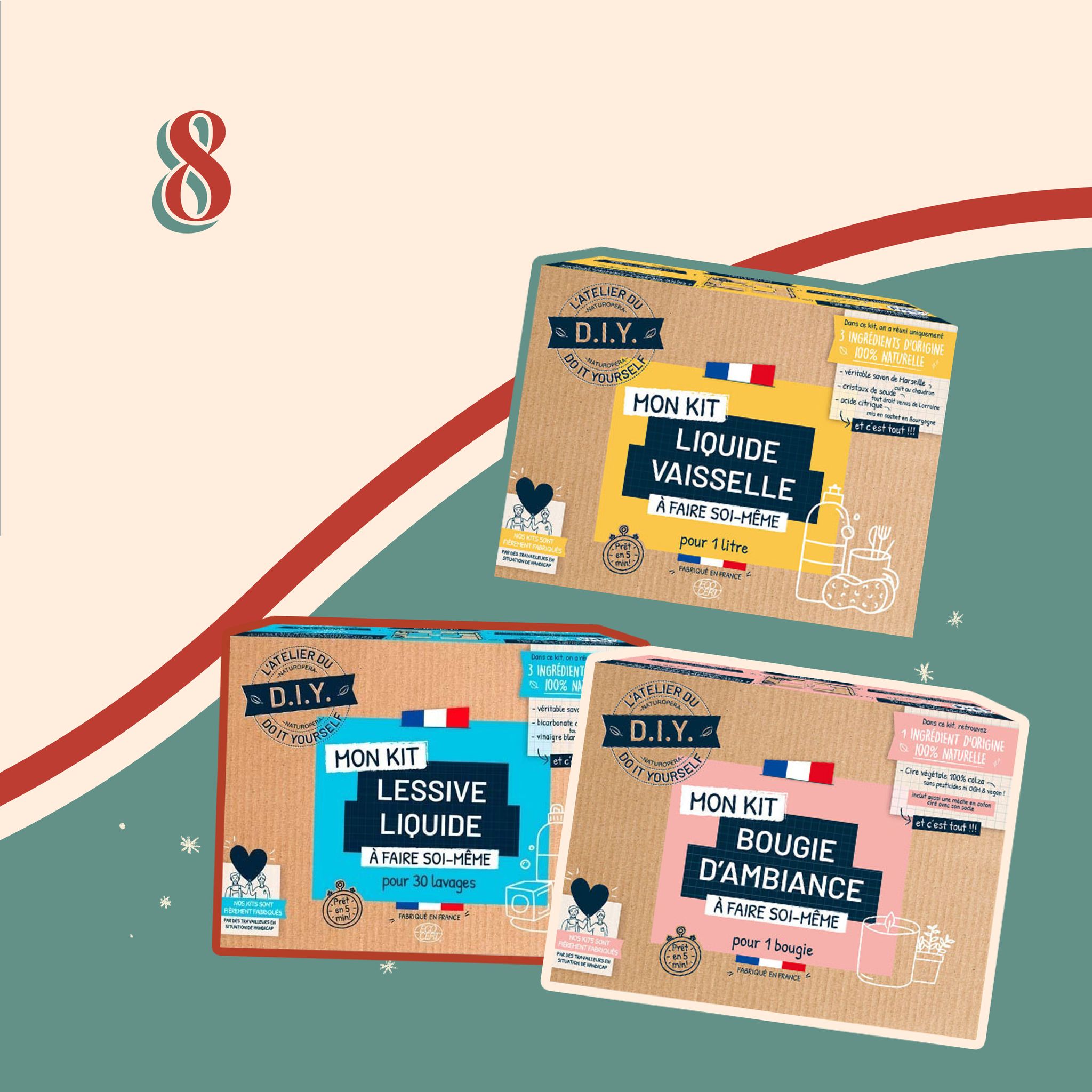 The contest
🎄🎁 CALENDRIER DE L'AVENT [JOUR 8] 🎅🎄 L'atelier du Do It Yourself révolutionne l'art de faire les choses soi-même ! 👉 Nous vous offrons 3 kits pour réaliser vous-même votre lessive naturelle ou même une bougie d'ambiance pour donner plus de chaleur à votre foyer 🥰 Pour participer : 1️⃣ : Liker le post 2️⃣ : Identifier 3 ami(e)s ou plus en commentaire (1 commentaire = 1 chance de gagner)
 3️⃣ : Pour maximiser vos chances, n'hésitez pas à repartager le post en story en mentionnant @intermarche_cap_ocean 🍀 

1 gagnant sera tiré au sort le 9/12/2022 ! 4️⃣ : Le cadeau sera à récupérer en main propre directement dans notre magasin ! 📍Intermarché Cap Océan, rue Lagrua, 33260 La Teste-de-Buch Bonne chance à tous ! 🎄🎄🎄 #concours #jeuconcours #calendrierdelavent2022 #cadeauxdenoel #cadeaux #christmas #2022 #noel #latestedebuch #arcachonlovers #arcachon #arcachonbay #bassindarcachon #espritbassin #madeinbassin #arcachonmaville #bordeauxmaville #jeuconcours #concours #calendrierdelavent #calendrieravent2022 #jeuconcoursnoël #jeuconcoursnoel #doityourself #doityourselfer #doityourselfhome
The winners
Congratulations
to the winners!
1st

@clemassaf

"@mapocla @ac_canthi @julie_brochu_"