20-27 Jul.
1 winner - Drawn on 27 Jul. 07:25
@linstantvoyages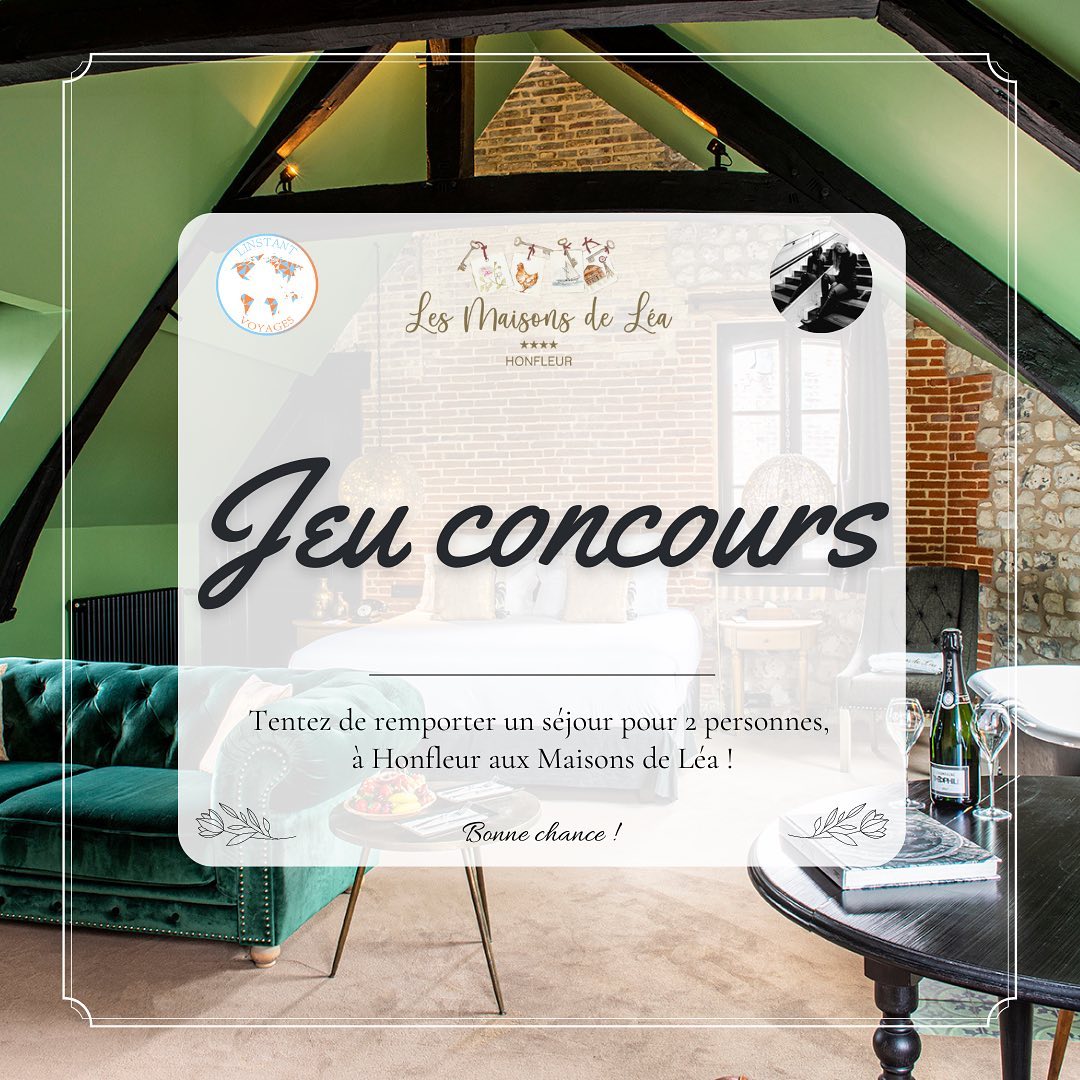 The contest
C'est l'été ! Et pour l'occasion, nous avons décidé de vous gâter ! Tentez de remporter 1 nuit pour 2 personnes en Chambre Privilège, avec petits-déjeuners, à Honfleur aux Maisons de Léa (hors samedi) ! Pour participer il vous suffit de : ✅Vous abonner à @linstantvoyages
✅Vous abonner à @lesmaisonsdelea ✅Vous abonner à @frenchdiscoverergirl ✏️ Commenter en invitant 3 personnes à participer 
⭐️ Le petit plus : Augmentez vos chances de gagner en partageant la publication en story et en nous identifiant ! Le tirage au sort aura lieu le 27 juillet ! Bonne chance ! ☀️ 🚨 La communication autour de ce concours ne se fera que depuis notre compte ou celui de @lesmaisonsdelea @frenchdiscoverergirl. Attention aux faux comptes qui vont vous contacter ⚠️ #weekend #insolite #francetourisme #france_focus_on #tourismefrance #concoursinsta #concoursfrance #concoursinstagram #vacances #normandymylove #normandy #normandieregionmonde #calvadosnormandie #calvados #normandietourisme #été #normandie #lesmaisondelea #honfleur #honfleurtourisme #vacancesenfrance
The winners
Congratulations
to the winners!
1st

@linessa2403

"Trop chouette concours 🔥🔥 merci à vous je tente ma chance avec plaisir 🍀🤞"